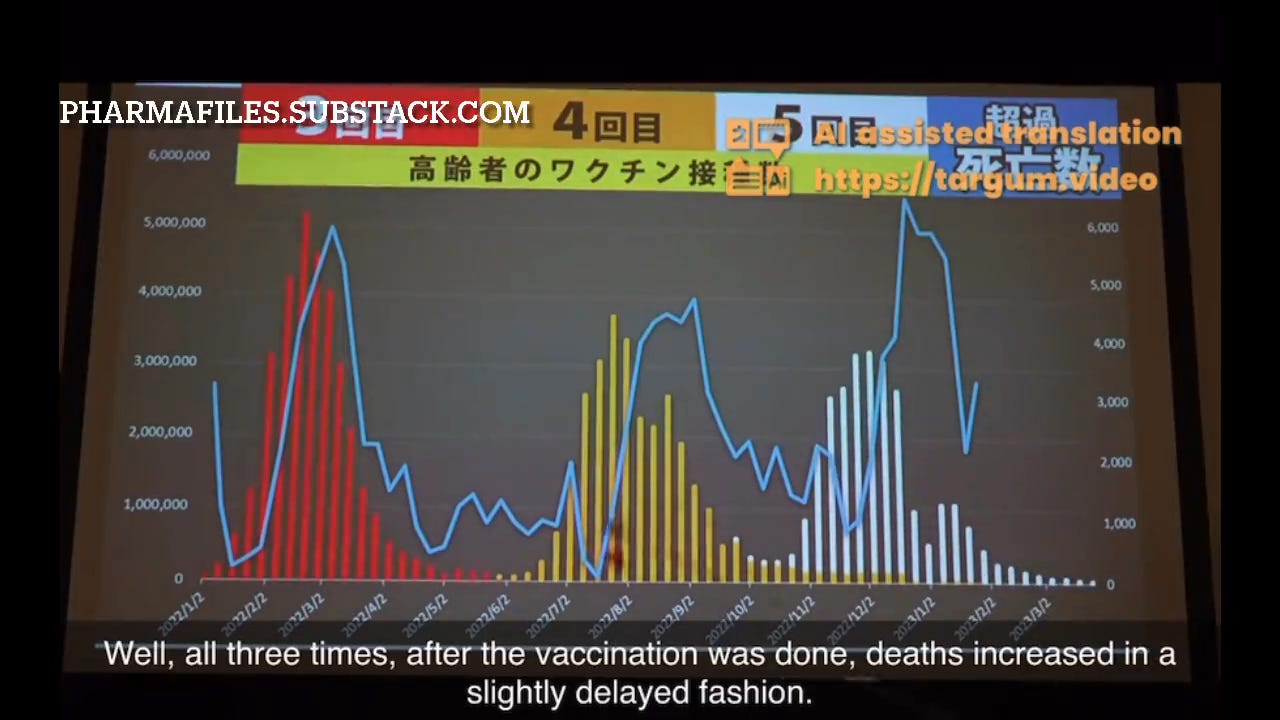 Excess deaths - Japan has skyrocketing excess deaths after its population was mRNA COVID-19 vaccine overdosed - 2023 is going to be the worst year yet.
Japan is mRNA vaccine poisoned:
Japan has administered 384 million COVID-19 mRNA vaccine doses, approximately 78% Pfizer and 22% Moderna. (click here)
Watch with a 7-day free trial
Subscribe to COVID Intel - by Dr.William Makis to watch this video and get 7 days of free access to the full post archives.