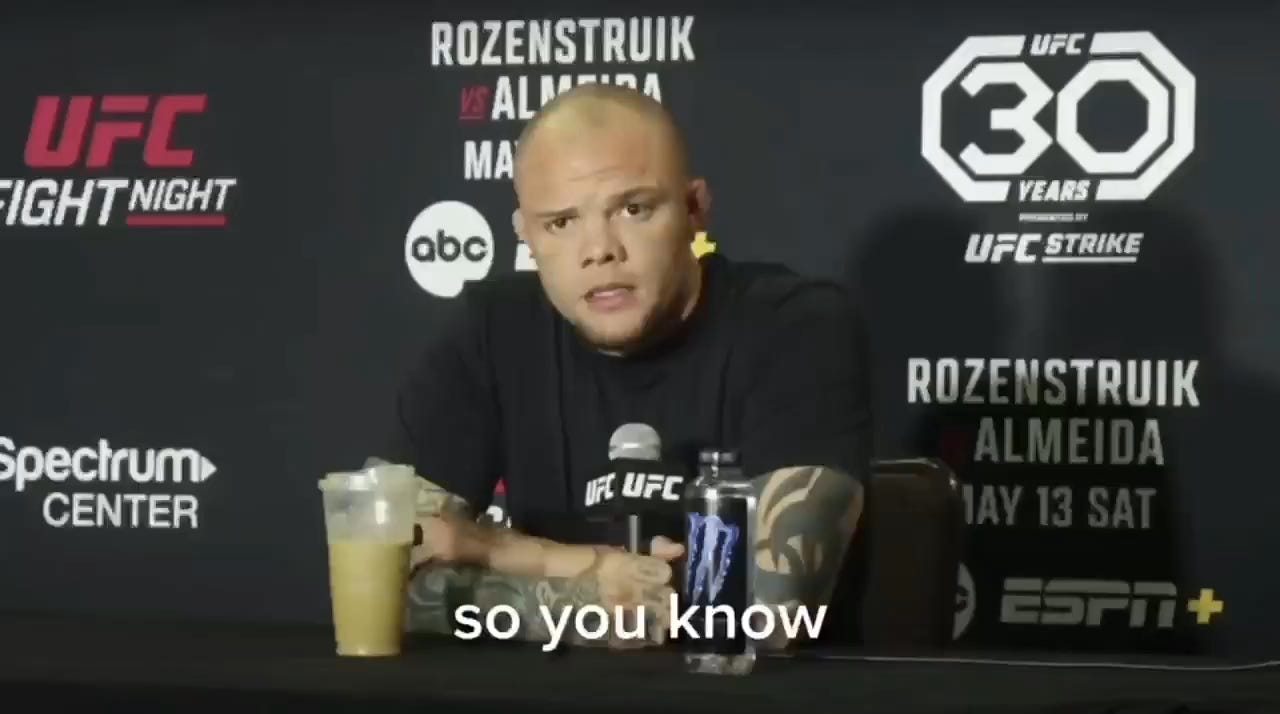 CENSORED - UFC Fighters are exposing COVID-19 mRNA vaccine injuries & deaths - Anthony Smith had blood clots & his mom died from booster (censored by Youtube), 34 yo Elias Theodorou had turbo cancer!
CENSORED PODCAST - June 29, 2023 - UFC Fighter Anthony Smith (who fought for the Light Heavyweight title against Jon Jones) was on former UFC Fighter Michael Bisping's "Believe you me" Podcast recently (audio above): (
click here
)
"When my mom passed…she got sick immediately after getting her booster. She was fairly healthy, but she got sick immediately after that. So, she got her booster and was in a coma in like two weeks. I've always kind of thought, 'I don't know, it just doesn't make any sense.'
That was really weird, right? Then recently Pfizer came out and said people over 60, on their final booster, they had to come out and say that there's a higher risk of stroke. That's essentially what ended up happening to my mom."
Smith added:
"I'm vaccinated and I end up with a blood clot. What are the chances of that? I've never had any issues at all. I'm really really healthy and then I end up with a blood clot.... I did it to keep my job."
The above audio clip of the podcast was removed (censored) from the final Youtube version of the Podcast, you can see where they cut out the entire segment about COVID-19 vaccine injuries at exactly 29:22 of the video (
click here
)
Watch with a 7-day free trial
Subscribe to COVID Intel - by Dr.William Makis to watch this video and get 7 days of free access to the full post archives.